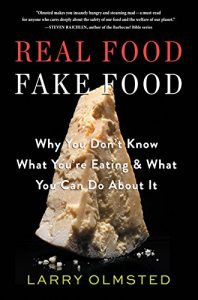 Our ranch's 100 percent grass-fed beef got favorable mention in Larry Olmstead's new book contrasting fraudulent food practices with "real food."  I'm bemused by the "real cowboy with a taut build and sun-weathered skin" who took the author on a tour of Sylvan Dale.  Larry Olmstead is the travel and food writer for Forbes Magazine, and his research on food industry fraud has been featured  on CBS, Time, USA Today and NPR.  The excerpt is quoted below:
…at the Sylvan Dale Guest Ranch, overnight guests can get a more complete dude ranch experience, including horseback riding, target shooting, roping, fly fishing, cowboy songs, bonfires and much more.  But what makes Sylvan Dale different from dozens of other similar working guest ranches across the American West is that they also serve lucky visitors real grass-fed beef from the farm as part of their stay.  The ranch is owned by a brother and sister and their respective spouses, and the brother, David Jessup, gave me a tour.  We had to drive quite a ways out to where the cattle were grazing on open ranchland, just like they would have all across the West a century ago.
Sylvan Dale was begun by Jessup's parents in 1946 and for more than fifty years just raised calves, which were shipped off to industrial cattle feedlots to fatten quickly through the miracles of alien diets and modern pharmaceuticals.  But about ten years ago the siblings noticed growing demand among local consumers—they are just outside of health-obsessed Boulder—for more natural drug-free beef.  So they began keeping and raising some animals of their own to butcher and sell locally.  Jessup, born and bred a real cowboy, right down to the boots, buckle and hat, with a taut build and sun-weathered skin, quickly became an ardent student and late convert to grass-fed, truly natural farming.  "At first, we used some grain to finish them because that was conventional wisdom, considered 'normal.'  But then we really found out about the health benefits of purely grass-fed beef and how much better the kind of fats produced were, even compared to those fed just a small amount of grain.  Now we raise all our cattle ourselves, from birth to slaughter, and they eat strictly grass."  The problem for consumers is that unlike Cook and Jessup, many farmers still sell beef finished on grain as grass fed.
Excerpt from Real Food Fake Food, Why you don't know what you're eating and what you can do about it, by Larry Olmsted, pp. 244-245.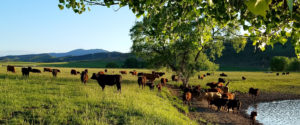 http://www.davidmjessup.com/images/Signature-David-J-just-one-for-inserting-1-300x119.jpg
0
0
David Jessup
http://www.davidmjessup.com/images/Signature-David-J-just-one-for-inserting-1-300x119.jpg
David Jessup
2016-09-25 10:30:33
2017-08-26 09:04:15
Sylvan Dale Beef Described in New Book on "Real Food."