For autographed copies, click "Add to Cart" button and indicate to whom you'd like the book to be autographed.  Books are also available at the Sylvan Dale Guest Ranch gift shop (stop by and say hello!), and may be ordered from book stores (please support your local independent book store!), as well as from Amazon, Barnes and Noble and other on-line stores.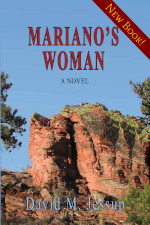 Torn by grief over the death of her fifteen-year-old daughter, Takánsy, wife of trader Mariano Medina, desperately tries to connect with her daughter's spirit-being.  But before she can join her daughter in the Great Beyond, Takánsy must re-live the horror of her early life by telling a story she has never told anyone else—her "great sin" as a young woman.  The book takes readers on a powerful journey through nineteenth-century clashes between Jesuit "blackrobes," mountain men and Montana Indian tribes, while exploring the great mystery of what happens to our spirits after we die.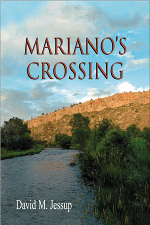 Winner of the Rocky Mt. Fiction Writers contest, and finalist for the Colorado Book Award, Mariano's Crossing weaves the mesmerizing tale of a father, mother and young suitor struggling to control the future of a fifteen-year-old girl.  Based on real people and the mysteries connected with historic events during the early settlement of Colorado, the characters' multiplicity of perspectives makes the truth tantalizingly elusive.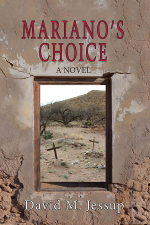 Mariano's Choice is the story of a young  man's quest for courage, respect and love in an unforgiving land during the lead up to America's 1846 war with Mexico.  In this spellbinding prequel to his prize-winning first novel, Mariano's Crossing, Mariano Medina must choose between friendship and love while confronting the hidden source of his childhood fears.